Transform your basement, make your dream a reality, get started now!
Request a free estimate quote for a custom basement renovation.




"Transforming homes since 2005, winning awards for outstanding service"
Basement remodels are unique since each client's needs vary, from a complete basement renovation to adding a nanny suite, custom gym, or extra entertainment space. You're in excellent hands, though;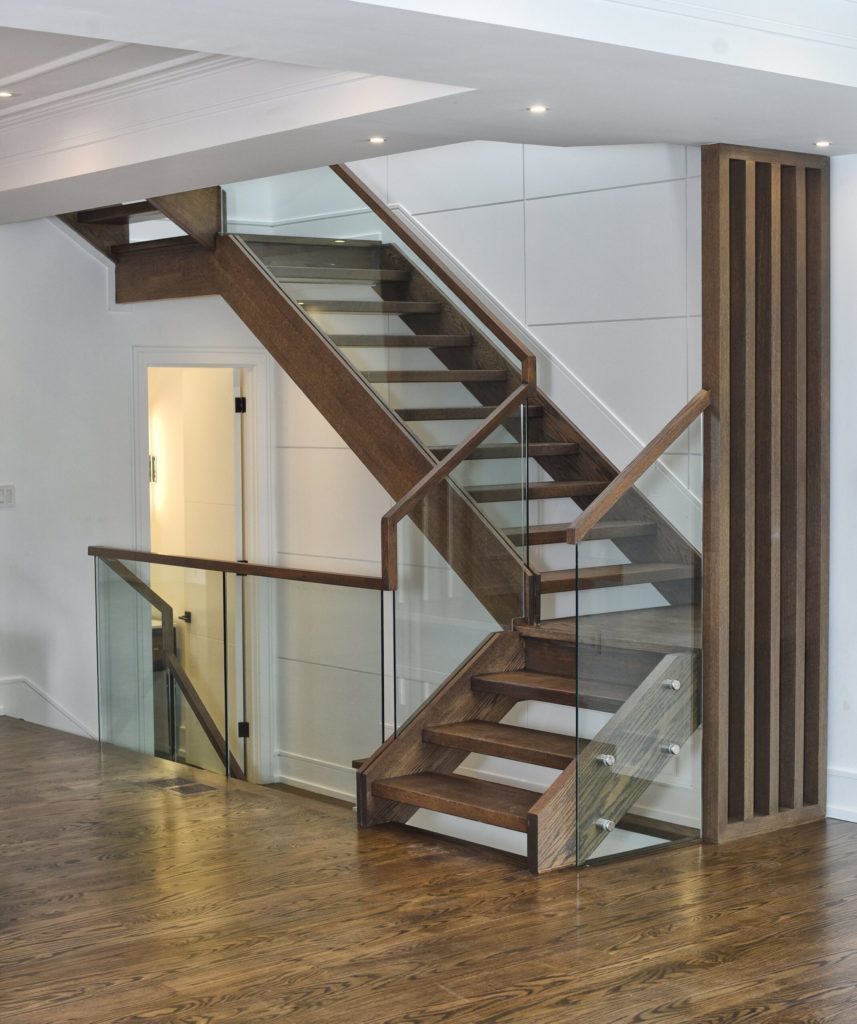 How much does it cost to renovate a basement?
The typical cost of a basement renovation ranges from $36,000 to $94,000. That depends on the size and condition of the basement, the materials used, and the breadth of the renovation.
Working with a general contractor will alleviate these difficulties by linking you with renovation suppliers and obtaining the appropriate labour for the job.
HRG has developed strong ties with local suppliers, guaranteeing that homeowners find high-quality materials at prices that are within the project budget.
What usually include in a basement renovation?
A lot goes into a successful basement renovation, from the laborious process of knocking down walls to selecting the perfect finishes and correcting the plumbing and electrical work required.
Some of the most common things included in a basement remodel are:
Assessing site conditions for humidity, waterproofing, structural requirements, and foundation conditions
Upgrading or replacing fixtures such as electrical, toilets, sinks, or installing a new bar water line for entertainment or access for sauna spaces. 
Installing new tiles, epoxy flooring, or vinyl 
Structural requirements such as: relocating windows, adding or removing walls 
Specific basement remodelling aspects will vary depending on the homeowners' tastes, budget, and space condition. The makeover website will help you decide which of these aspects will be included in your redesign and how they might be adjusted to your individual needs and tastes.
With an eye for detail and a passion for expression, we have been the top choice for home renovations companies in the Great Toronto Area since 2005.
Verified And Trusted Renovation Company
Trust Our Expertise : Let us Handle the Renovation
"We had renovated our bathrooms with Hard Hat Reno Guys and so happy we did; they started the work as promised and finished on schedule even though we threw a curveball at them by changing the paint colors we didn't like. Particularly impressed with how clean these guys worked keeping the construction dust contained within the work area ..."
Sathya S Thulasiraman
Toronto
"Hardhat Reno Guys did a full reno of our kitchen and a washroom and some other work around the house. From beginning to end their communication was excellent. They stuck to the committed deadline and finished on time. Thank you Mohsen, Stephanie and the Hardhat team. Definitely will use them again in the future and will recommend this team."
"Hardhat Renovation Guys did a great job on my two bathrooms. They always showed up when promised, were helpful with the design I wanted and delivered great quality. This company puts customer service first and all workers were focused on doing the best job they could. Very polite and professional ..."
Mahboobeh Firozkouhy
Toronto
Thank you, Hardhat Reno Guys! Every home addition is one of a kind, but you made mine special, unique to my design, on time and within my budget. I could not have asked for a better contractor to help facilitate strategy, design, and build. Every step was meticulously planned and implemented, and I felt confident dealing with your company through every stage of the process.
Want to begin your basement renovations but need help figuring out where to start?
Our professional team is here to give your home a fresh new look with a superb renovation service. Contact us today and get a free estimate.